All along the event, side activities will be offered to visitors and players to enjoy the event the most.
We will have the chance to welcome no less than 4 professional shogi players, coming directly from Japan.
Thanks to this opportunity, simultaneous games and post-mortem analysis will be kindly offered during the whole tournament to all participants to the tournament.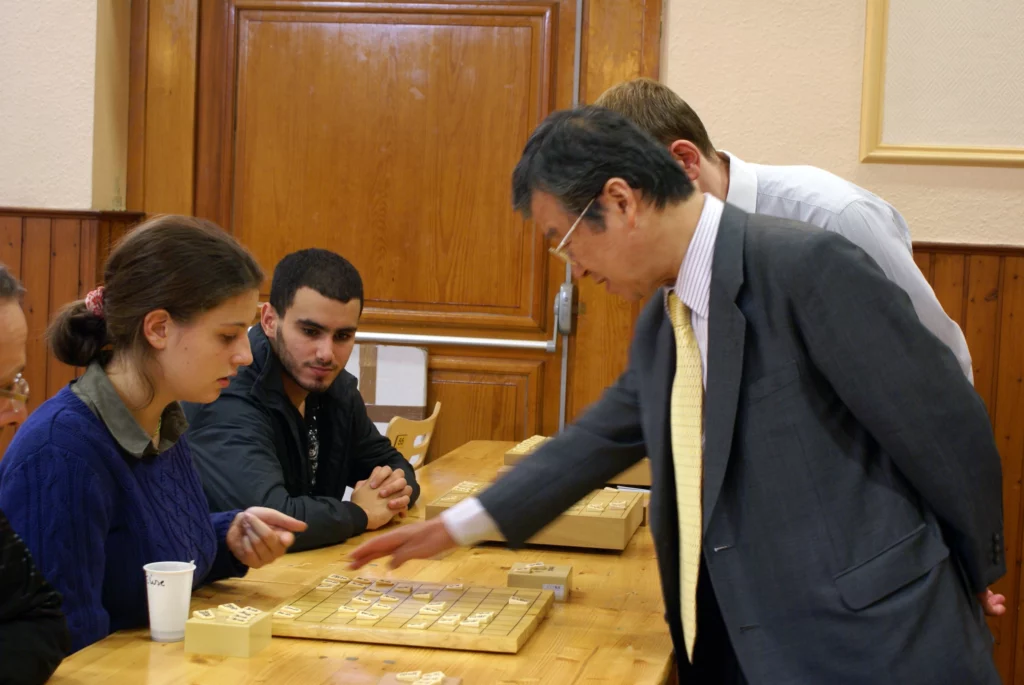 Exhibition around shogi culture
To provide some insights to our visitors, an exhibition dedicated to shogi culture will be displayed during the whole duration of the event.
This exhibition will try to cover many views on this game, from its' origins, the way pieces are produced, to its' appearance in the current pop-culture.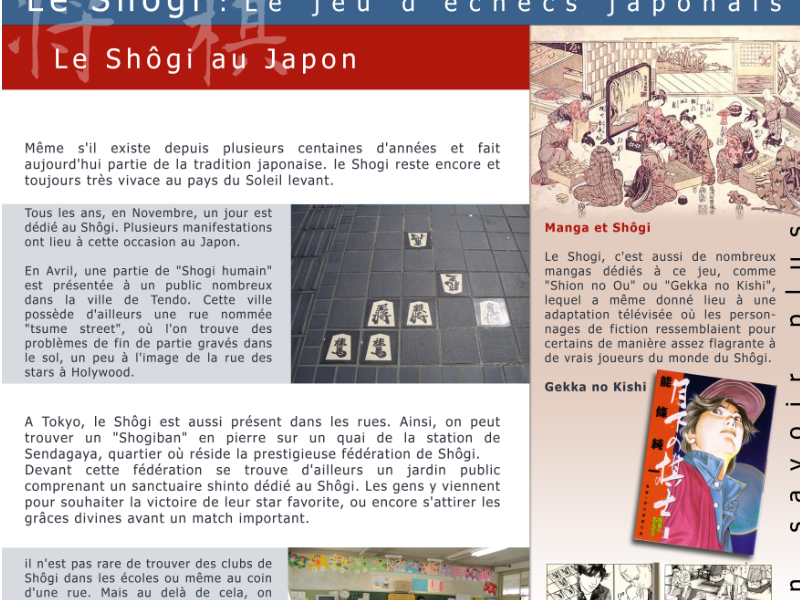 This event being open to external visitors, a beginner's spot will be installed in the welcome hall so that anybody will have the chance to learn rules of shogi and dobutsu, and try these games.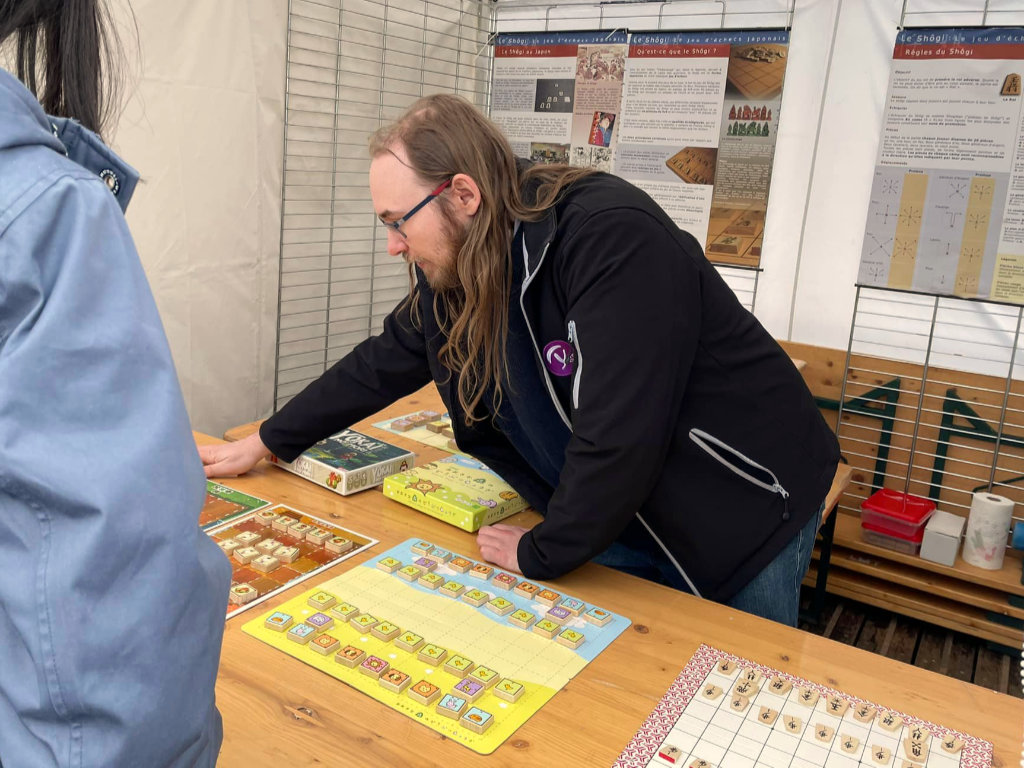 Free Dobutsu Shogi tournament
On Saturday afternoon, a Dobutsu Shogi tournament will be organized with the presence of Madoka Kitao, professional player 2-dan of shogi, and creator of Dobutsu Shogi.
Dobutsu Shogi is a simplified version of Shogi, in which the board is smaller and the amount of pieces reduced. Rules being quicker to be explained, people can quickly start discovering this game and enjoy it.
The tournament will be free of charge and open to anybody, children and adults.
Some prizes will be given to winners of different categories.