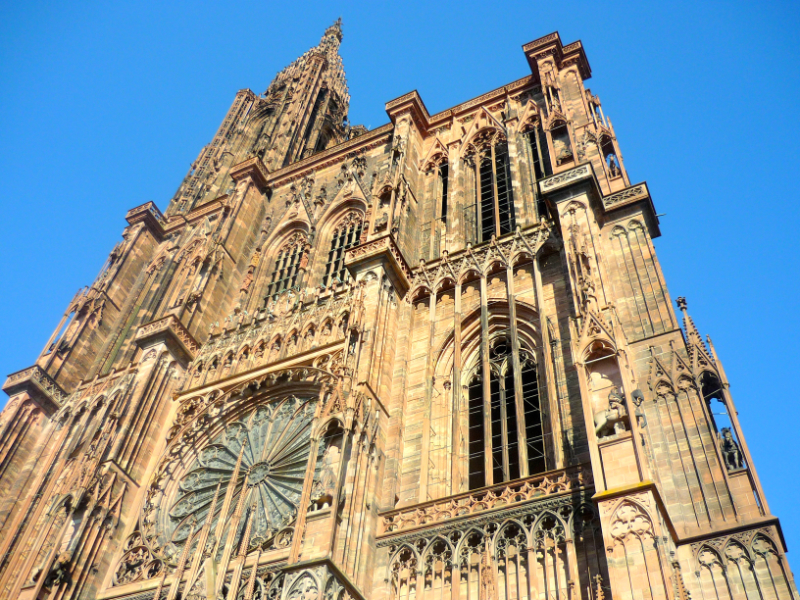 Strasbourg is not only one of the two capital of European Union. It is as well a city with a looong history and then very nice touristic areas to visit during your stay.
Today we would like to introduce the Cathedral of Strasbourg and its surroundings.
Founded in 1015, the building has been (more or less) finished in 1365, becoming at that time the tallest cathedral in the world, and still being one of the tallest as of today.
We particularly recommend going inside and take a look at the big astronomical clock. If you have the chance to be there at noon, you'll even have the chance to see a nice mechanical automates executing a kind of dance all around it.
You may then walk around to discover nice traditional streets with a very typical atmosphere, like rue des juifs, rue des frères at the rear of the Church, then passing by the Rohan palace, going down to rue Mercière (turn back and enjoy the view to the Cathedral) and ending at Place Kléber.